DEALING WITH WATER IN YOUR BASEMENT
A Real Dry Waterproofing Specialty

When a basement shows any signs of water infiltration, it's always best to deal with the situation as early in the process as possible. Any delay in implementing a solution can lead to big trouble – for instance, what may initially have been just a little standing water in one corner of your basement can quickly lead to bigger problems that could end up costing you much more than just a simple sump pump installation.
Don't Delay When Dealing with Water Problems in Your Basement
Cracks in your foundation walls, excessive pressure along the foundation perimeter and even on the footings themselves, musty air that's dangerous to breathe – all of these issues are the potential outcomes of an
"I'll get to it tomorrow"
mentality with regard to any type of water problem in your basement. The structural safety and overall health of your home –
not to mention your own health and physical well-being
– are the most important considerations when
Real Dry Waterproofing
analyzes your situation and recommends the best customized approach to solving your basement water problem. Based in Holyoke, Mass., we serve
western Massachusetts, the greater Boston area, the South Shore, northern Connecticut and Rhode Island, southern New Hampshire, and all of Massachusetts
.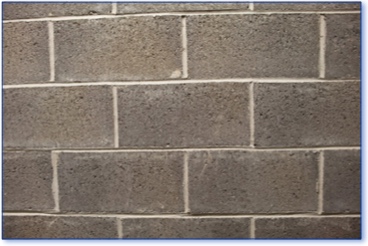 Find Your Solution & Stay Real Dry!
Maybe your particular issue can be solved with a
stand-alone sump pump
. Maybe you'd like the additional peace-of-mind that a
battery-powered backup system
provides. Or perhaps your particular one-of-a-kind problem can only be solved with a complete
pressure relief system
. No matter what the water or moisture challenge is,
Real Dry
has the experience and the resources to solve it.
Other common water-related problems include
(click on any of the links to learn more):
At
Real Dry Waterproofing
we've been tackling these kinds of challenges for four decades. They're second nature to us . . . but they're our first priority! Because they affect
you
– our customer.
So please – don't take a "wait and see" approach when you see signs of any of the basement problems listed above. Call or immediately for a full-service, customized solution that meets your individual needs. We'll actually send one of the two
Real Owners
of
Real Dry
to come and talk with you. That's first-class treatment for your one-of-a-kind problem.
Call us at
1-855-DRY-TODAY
for a FREE inspection and quote!

Providing custom waterproofing solutions in MA, northern CT, RI, and southern NH for 40 years.
Serving Massachusetts, northern Connecticut, Rhode Island & southern New Hampshire