FRENCH DRAINS & PERIMETER PRESSURE
RELIEF SYSTEMS
Do I Need One?


If your basement accumulates water in more than one location, or if your basement floor is frequently wet or even damp, you may need a more comprehensive solution than something like a simple standalone sump pump can provide.
With
Real Dry
, one of the actual owners will come to your home or business and examine your basement and foundation in detail in order to recommend the best solution for you. And if they find evidence of water infiltration from multiple sources – or water in more than one location – it may be time to consider the installation of a comprehensive pressure relief system. We provide solutions throughout
Massachusetts, including western Mass., Boston, the South Shore, Cape Cod, as well as northern Connecticut and Rhode Island
.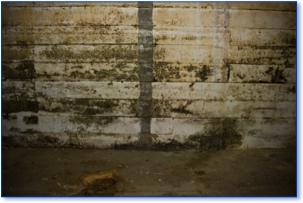 Unseen Pressure
Ground water can be a big problem for a basement. If it accumulates and fails to drain away from the foundation, it can exert enormous pressure on the fundamental structure of your home. Wall cracks, leaking or bowing walls, crumbling cement or concrete – these and other problems can be avoided by having
Real Dry
install a pressure relief system in your basement along the perimeter of your foundation.
We carefully excavate a precise trench just inside your basement walls while simultaneously examining the condition of the footings beneath your foundation. After confirming the integrity of the underlying structure, we install a carefully selected mix of triple washed, 3/4 inch stone to create a drainage bed that swiftly and efficiently eliminates any water from your basement. This system, in concert with the professionally-installed drainage piping that accompanies it, utilizes the most powerful and efficient force in the known universe –
gravity
– to instantly alleviate all of the pressure being exerted on the foundation of your home.
Reliable, Time-Tested Solutions
Take a look at one approach to solving the problem of a wet, leaky basement with multiple water issues.
Click on any of the photos to see a larger version,
or click on the first one to view them all in sequence.
This series of
French Drain
photos illustrates just one of several methods we utilize to make sure your basement not only gets dry, but more importantly – stays dry. At
Real Dry
we even take care not to affect the everyday use of your basement when we construct the final solution for your water problem, since we can usually hide most of the plumbing and discharge piping when we install it so that any future plans for your basement are unaffected.
The system and process illustrated above is just one example of a French drain (or "perimeter pressure relief") installation. Certain elements shown may or may not be necessary in your particular home or business environment.
Real Dry Waterproofing
can modify any installation to meet your particular water and drainage requirements.
We've been serving
MA
,
northern CT
,
RI
, and
southern NH
with pride for four decades. So get in touch with us. Call us at
1-855-DRY-TODAY
or use our
Contact Form
on almost any page and one of the two
Real Owners
of
Real Dry
will come out to sit down and talk with you. In person. One on one. Straight answers to direct questions.
That's the way we've always done it. For 40 years!
Serving Massachusetts, northern Connecticut, Rhode Island & southern New Hampshire