FLOOR AND WALL COATINGS
Preserve and Protect


If you are in the market to install a professional level floor coating, then talk to the trained and licensed professionals here at
Real Dry
. From residential level masonry coatings to high-end, commercial coatings,
Real Dry
has been installing moisture-proof coatings since our inception. Although the industry has changed over the past three decades, we've managed to remain committed to finding the best products for your applications.
Real Dry Waterproofing
provides wall and floor coating solutions throughout
Massachusetts, western Mass., Boston, the South Shore, Cape Cod, northern Connecticut, southern New Hampshire and northern Rhode Island
.
Depending on your needs – whether it be prepping your basement floor for a remodel or preparing your basement or garage for a professional tool and workshop – we can provide you with the correct product and the proper installation. In addition, we can bring your garage and porch floors back to life while adding a level of moisture protection that will preserve the concrete for years to come.
Enter the name for this tabbed section:
RESIDENTIAL
New Residential No VOC Epoxy Floor Application
Real Dry
is proud to offer a zero VOC alternative for the environmentally-conscious consumer. We have a zero VOC, waterborne
catalyzed epoxy floor application that is as earth-friendly as any product out there. It contains
NO
Volatile Organic Compounds. This latest
innovation is just what the educated consumer has been asking for. It provides a tough, hard finish for all of your concrete floors with
100% resistance
to scuffing, abrasion, chemicals, and stains. It's the
Pro Industrial NO VOC epoxy floor.
Available in low and high sheens, this latest innovation is perfect for high-traffic interior and exterior surfaces. Ask about our newest, environmentally-friendly epoxy floor finishes, and go with a new concrete surface that is good for you
and
the environment. A Pro Industrial NO VOC epoxy floor is the safe, healthy answer.
Enter the name for this tabbed section:
COMMERCIAL & INDUSTRIAL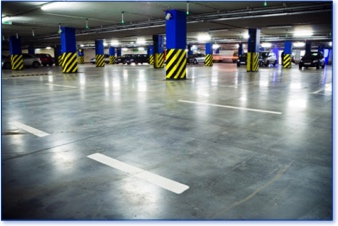 Commercial and Industrial Wall & Flooring Solutions
Real Dry
is an official installer of
Armorseal Epoxy
coatings. The Armorseal line of Epoxy coatings are far and away the industry leader in the floor coatings world.
The
Armorseal
line of products requires a
special license
to purchase and
special training
to apply. In addition, certain conditions are required for the application to be successful and rigid safety guidelines are required in terms of air movement and air filtration prior to and when the application is occurring.
Real Dry
has trained, licensed professionals who are experienced in the application of these industrial epoxy floor coatings.
Armorseal coatings, when installed correctly, are
100% resistant
to all spills, both chemical and organic, cure to a high-gloss finish, and meet all
ADA requirements
for slip resistance.
Real Dry
has installed professional level Armorseal Epoxy floors and walls in both commercial and residential settings. Our clients include . . .
CVS Caremark stores
HomeGoods Distribution Centers
Christy's Food / Convenience stores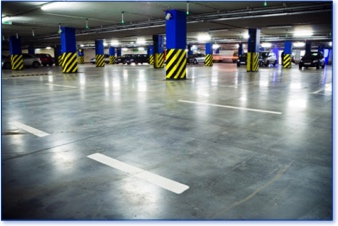 Real Dry
has also installed dozens of Armorseal Epoxy Floors in
residential homes
throughout New England.
Talk to us today
about having an Armorseal Epoxy coating installed in your home or business. You will never install another floor or wall coating again, because a professionally installed Armorseal Epoxy coating is
guaranteed for life
.
Real Dry
provides wall and floor coating solutions
throughout MA, northern CT & RI, and southern NH
.
Serving Massachusetts, northern Connecticut, Rhode Island & southern New Hampshire