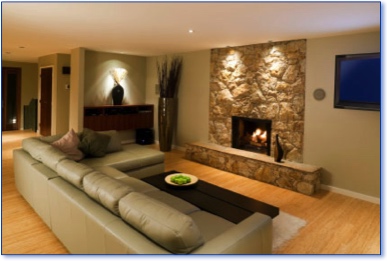 BREATHE EASY
Make Your Home Mold-Free

Mold and mold spores can't be completely eliminated from indoor air. Some spores will even be found floating through the air and in household dust. The key to mold control is moisture control.
Mold cannot grow if excessive moisture is not present.
Cleaning wet or damp materials and surfaces within 24 to 48 hours after water penetration can often prevent mold from getting a foothold and growing out of control.
Likewise, keeping your indoor air humidity levels in the optimum range (below 60%, and ideally
between 30% and 50% relative humidity
) will inhibit mold growth. Moisture-producing appliances that are typically located in the basement, such as standard household clothes dryers, should be vented to the outside of the home. This is an effective method to help control humidity levels.
Real Dry Can Do a Thorough Assessment
Real Dry Waterproofing
provides mold remediation solutions throughout Massachusetts, western Mass., Boston, the South Shore, Cape Cod, northern Connecticut, southern New Hampshire, and Rhode Island. If you suspect mold infiltration in your basement or
crawl space
,
Real Dry
will examine all aspects of your house structure in the affected areas.
Curt
or
Steve
will test the air quality to let you know exactly what it is that you and your family are breathing on a daily basis. At
Real Dry
we have more than
30 years of experience
in ferreting out hidden sources of mold (growing on water pipes, living underneath carpeting, spotting on ceiling joists). We can seal any and all external penetrations of air and water into your home, and providing our customers with the best, most effective options to eliminate the mold and, more importantly, keep it from coming back.
You can view or download the highly informative brochure
"Mold, Moisture and Your Home"
from the Environmental Protection Agency by using the links to the left.
We Use Mold-Reducing Products
One of the solutions used regularly by
Real Dry
includes the
Foster®
line of products. These high-quality antimicrobial treatments, disinfectants, mold resistant sealants, and fungicidal coatings are among the best in the industry and can sanitize, coat, and protect your basement walls, as well as other elements of your home's construction – pipes, insulation, and even your HVAC system. In a finished basement, drywall and studs infested with mold from excessive long-term moisture or spot water damage can be cleaned or removed, and new materials treated with
Foster® Fungicidal Protective Coatings
before restoration work begins.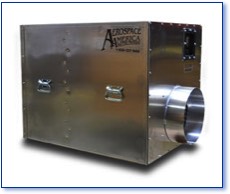 Real Dry Keeps You Safe – Even While We Work
Real Dry
also takes great care in protecting your home and family
while we're doing the actual work
to make your home clean and safe: We routinely use air scrubbers, such as those manufactured by
Aeroclean
, in order to maintain a clean-air environment in your home while we're in the process of removing any and all contaminants existing in the structure. This approach ensures a clean and safe working environment during the actual cleaning and mitigation – in addition to the healthy basement or crawl space we leave behind!
We'll Test the Quality of the Air You're Breathing
Real Dry
can test the content of the air in your home or business in order to determine exactly what it is you may be inhaling on a daily basis! We have a more than 10-year working relationship with EMSL Analytical, Inc. – the nation's leading environmental testing firm.
EMSL
has been providing analytical and testing services since 1981, and they have locations all over the country. They provide us with detailed contractor reports on all aspects of your home's air
quality, including mold levels, fungal infestations, and other contaminants that could adversely affect your health. Most reports can even be received within 24 hours – and they'll also send the testing results directly to you, our customer, if desired.
Dehumidifiers Work Wonders
Finally, by far one of the easiest ways to maintain safe humidity levels in your basement air and inhibit potential
mold growth
on an ongoing basis is to install a high-quality dehumidifier. A professional installation of a
commercial-grade dehumidifier system
is one of the most cost-effective, long-term solutions you can employ for the comfort and safety of your home and its occupants. Such a system will consistently lower your home's
humidity levels below 60%
. Your house will become more energy efficient once the moisture is eliminated from the air,
dust mites
will be eradicated as a result of the low humidity, and your living environment will be far more comfortable.
Real Dry
has decades of experience specifying and installing the proper dehumidification systems for our customers. The heavy duty units from
Santa Fe
that we recommend are among the best in the industry and can easily handle the daily moisture-removal requirements of a typical American home.
Real Dry
will size the proper model and capacity for your home to make sure it's the perfect fit for your one-of-a-kind situation, keeping you dry and comfortable!
Breathe Easy
We all breathe the air inside our homes every day of our lives. If you think the air in your house isn't as clean as it should be, or if you even suspect a problem, give us a call at
Real Dry
today.
Steve
or
Curt
will be happy to discuss any of your concerns with you.
Real Dry provides mold mitigation solutions throughout MA, northern CT & RI, and southern NH.
Serving Massachusetts, northern Connecticut, Rhode Island & southern New Hampshire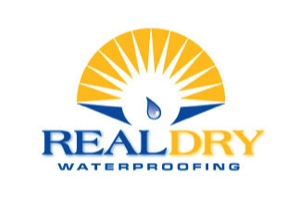 {"result":"fail", "msg":"Oops! An Error Occurred(001)"}